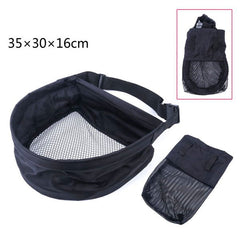 Stripping basket with belt and mesh bag
Compact and collapsible stripping basket. 
Comes with carry bag.
Frame size: 35 cm (front to back) x 30 cm (side to side). 
Depth: 16 cm extended; 3 cm collapsed. The round frame is kept to shape by two flexible blades (top and bottom inside the fabric) made of special plastic.
Weight: 430 grams. Compare to the plastic ones that weigh 500+ grams
and
take up a lot of space in your checked in luggage.
Related Products