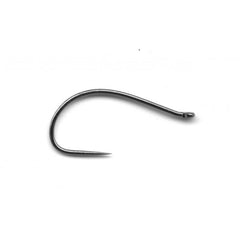 Maruto C 47 Barbless Dry Fly Hook
Barbless, dry fly, caddis, pupa curved short shank.
Fine wire. Black Nickel. 1 pack / 25 pcs.
Made in Japan.
Made from high carbon steel, which is hardened and tempered according to an exact formula that guarantees them a long life. Chemically sharpened. Watch your fingers!