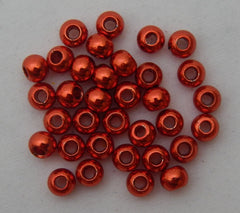 Beads Brass - Red anodized
We have sourced the best beads with longest life for the coating that will not come off after a few drifts in a river with rocky bottom.
 True to size. The 3.8 mm beads will fit through FIPS Mouche gauge. We know because we checked.
1 pack / 20 pcs