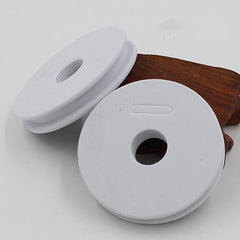 Foam Rig Winders
EVA foam winders for storing pre-tied rigs allowing for a quick change on the water: tippet/leaders with single or multiple nymphs, dries or streamers; dry & dropper.
Can be used to store your rigs for both rivers and lakes..   
7 cm outside diameter X 1.2 cm thickness. Color: white.
Price per piece.